Posted by Sally Writes on Nov 29th 2017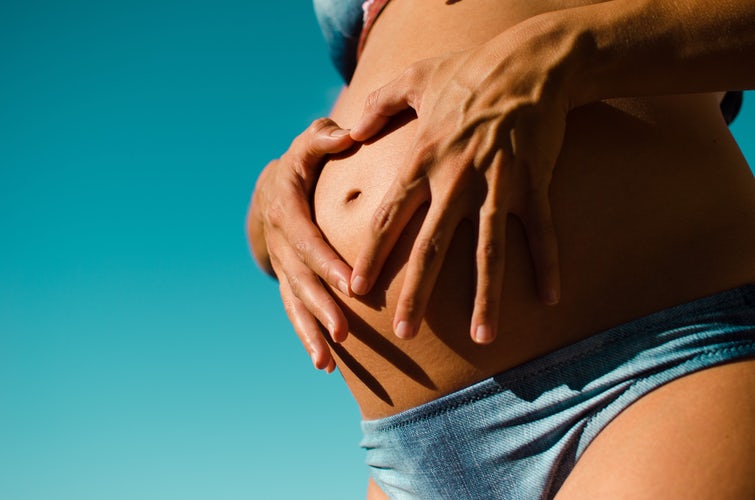 Pregnancy is a glamorous business, and women strive to look great whilst feeling comfortable and prepared for what lies ahead. When you feel like your body is changing on a daily basis you cannot help but begin to plan how to get back to your 'old body' once your bundle of joy has arrived. Exercise is a means of keeping control and ensuring that your body is easier to claim back once you have had your baby, along with keeping you and your on-board passenger healthy and ready for D-day. It is important you stick to a routine that fits you, that you understand the do's and don't's of working out when pregnant and that you are comfortable, wearing the right type of gym wear that keeps you feeling great. A trip to the gym or a long walk can release endorphins making you happy and relaxed, so make sure you do it in style by wearing clothes that will fit to your new body shape.
The benefits of exercising and continuing to build muscle whilst pregnant include reduced weight gain, less aches and pains and the potential to improve your ability to cope with labor. Just remember, you must be eating healthy and working at a level that suits you. Don't suddenly start a routine that is new, but likewise don't drop the gym if it's something you do regularly. Along with the physical benefits of exercising whilst pregnant there are emotional and psychological benefits that should be considered.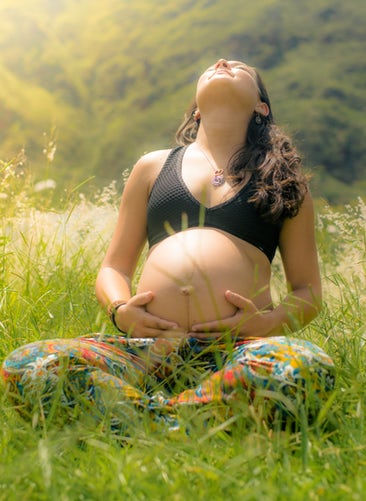 Extra Benefits
Much like when exercising generally, benefits include an increase in mood and energy levels and better sleep patterns. This is the same for anyone exercising; however, as we know energy can be lower during pregnancy (no surprise given you are now doing everything for two), and undisturbed sleep can be difficult to find. Studies found 78% of women have some trouble sleeping during pregnancy, with daily exercise recommended to help.
Looking good
Feeling that you look good gives an instant boost to self-esteem, and this should not be underestimated during pregnancy. There are a number of ways in which you can make the most of your pregnancy figure, looking great and showing the world you're expecting. The same can be done whilst you are working out. Make sure you have all the right equipment that you need, this may have changed now you are pregnant, and that you feel relaxed, comfortable and confident in your clothing. Along with the endorphins released during pregnancy, you will feel great about having made an effort and been productive!
Exercise is beneficial for anyone wishing to live a healthy lifestyle, and the benefits for pregnant woman are no different. If you wish to stay fit and healthy then investigate which types of exercise are appropriate for you and the level of workout you maintained pre pregnancy. Whilst stretching those muscles, remember it's not just the physical benefits you are gaining but many emotional advantages too.