Posted by Sally Writes on Dec 22nd 2017
Attention Busy-Bees! Here's Why Finding Time to Work Out Matters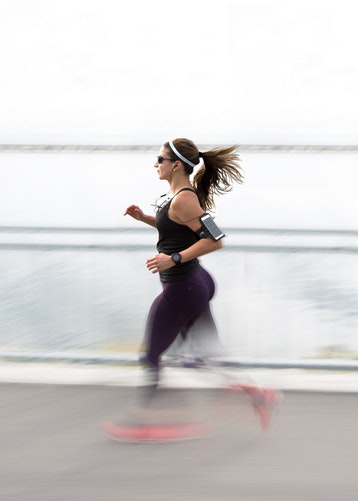 Having the right active wear can make exercising much more enjoyable - especially if you have gear that is both comfortable and stylish. Donning a pair of breathable, flexible capris can make all the difference in the world when you are warming up before a workout. But even with the right gear, a surprising 80% of American adults do not get their recommended daily amount of exercise. With most health recommendations suggesting at least 2.5 hours of moderate aerobic exercise each week, it becomes crucial for us to get our daily fix of working out.
As many of us know, exercising a little—or a lot—during the week will save you from a whole range of health issues that can develop as you age. From diabetes to heart disease; from arthritis to even cancer, exercising can alleviate an onset of many different types of negative symptoms. So how are you going to carve out more time for exercising amidst your already-overloaded schedule?
Why Working Out Truly Matters
In addition to saving you from many heath issues, it is important to know that exercising truly matters to your overall well being. This includes not just your physical health, but also your mental and emotional wellness. Exercising is said to help self-esteem, making you feel better about yourself, your outlook on life, and your daily accomplishments.
In the long-term, exercising each week will also make your life generally easier. With strengthened muscles and greater stamina, you will be more equipped to climb those stairs to your fifth-floor apartment or assist your neighbor with putting up their Christmas lights. By working out regularly, you will soon notice that you are better conditioned for all the trials and tribulations of everyday life, and this will lead to more happiness and contentedness with yourself.
One Easy Exercise Routine to Incorporate
If you are crunched for time to exercise, one routine you may want to try is tabatas. Tabatas are a tough, intense, and short workout that you can do whenever you have a spare five minutes. Many people like to add tabatas to finish a workout, but either way, you will feel the burn.
The basics of a tabata include 8 total rounds alternating between 20 seconds on, and 10 seconds off of any one exercise. The key is to expel every last ounce of energy you have into the time you spend doing the exercise. Try peddling an exercise bike as one tabata, or do sprints or push presses. You will definitely notice an increase in your heart rate, which is a great way to quickly burn some calories and get in a fast workout.
Knowing some of the ways that exercise affects your health and how to incorporate a quick workout into your daily schedule, you can adopt a new habit that will benefit your overall wellness.